Welcome to Asker International School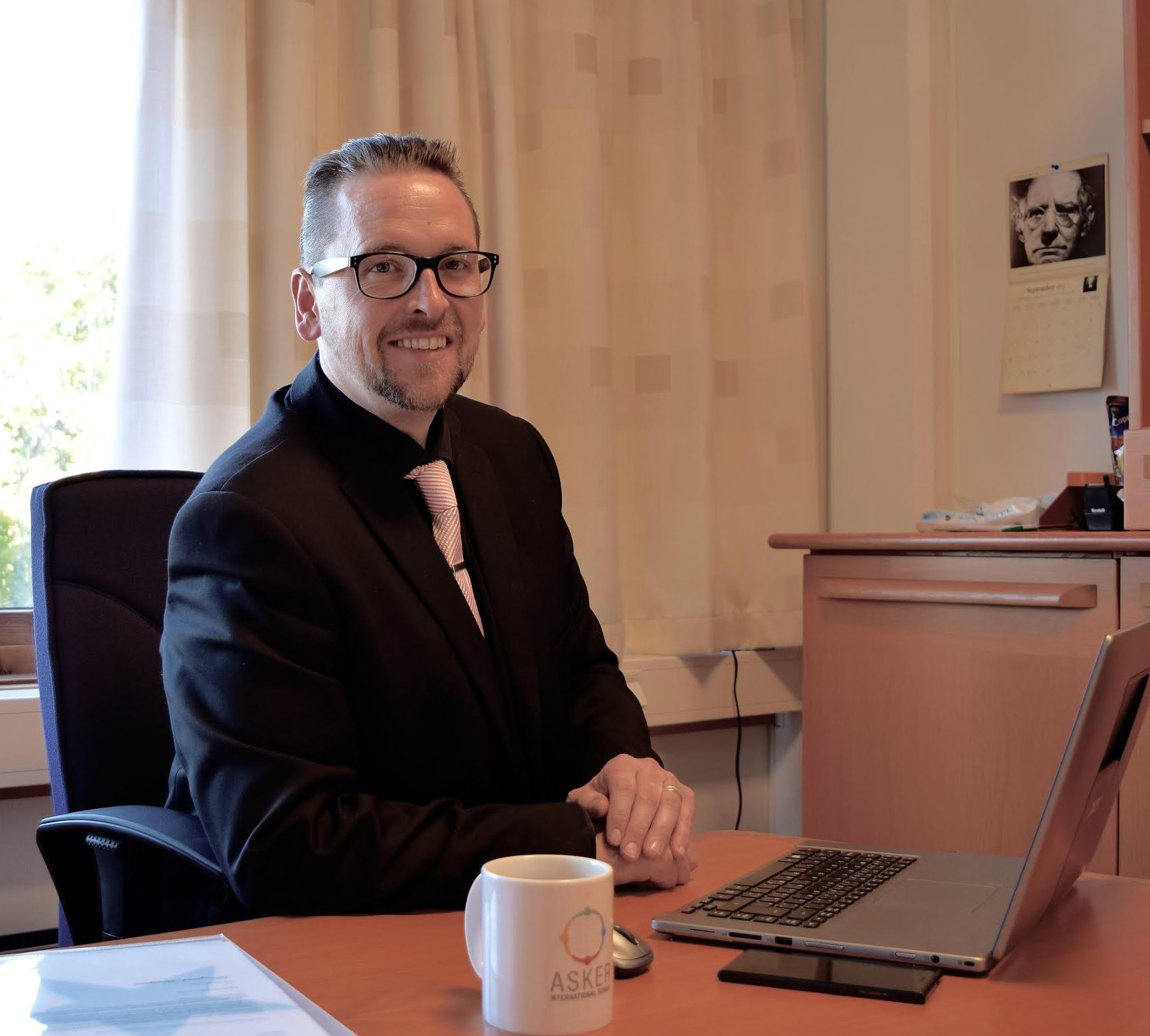 Welcome to Asker International School!
In the midst of a global pandemic, educators continue to try find new and innovative ways of meeting student needs. We have been open since the beginning of the pandemic, initially facilitating those who needed emergency support on-site while trying to develop a good online support system for our school community. After several weeks of online learning we gradually started the return of all students. It was a very surreal way to end the school year as nobody knew what the summer would look like and what would happen next.
It has been very exciting watching the changes taking place in Norway over the past decade. When I arrived in Telemark in 2001, there were fewer nationalities represented. However by 2004 an international school was opened, identifying an increasing demand for an alternative educational program. From 2000-2005 a number of international schools started popping up around Norway – Kongsberg, Telemark and Trondheim later joined by schools in areas such as Arendal, Frederikstad and Tromsø among others. Although other international schools such as Bergen, Stavanger and Oslo have been established for over 3 decades, there has been a clear increase in demand for international schools in the past 10 years.
Now Asker International School joins the ranks of international schools in Norway and we are very excited about the journey we are on. Our staff already represent the cultures of 4 continents. Our goal is to maintain a truly international staff base to provide a truly international curriculum and perspective.
The International Baccalaureate provides our teachers with both the framework and flexibility to deliver a wide and varied curriculum. Through its central themes, students can collaborate vertically and horizontally, sharing experiences and reinforcing the school community through the process. I have worked within the International Baccalaureate framework for over 15 years now and feel that it allows students to develop the attitudes that will benefit them later in life.
And it is attitude that matters. The correct attitude towards work, towards study and the acquisition of knowledge, towards a sense of pride in what we do and how we do it. The reality is that we have no notion about the job prospects and job requirements that face students entering school today and exiting after tertiary education in 2037. Neither can we say with any conviction what knowledge will best serve our children in the future. What we do know is that the willingness to succeed is a skill-set that will benefit us all.
Our student population rapidly grew from 39 students in August 2013 to 128 in August 2014. We are delighted to see such school growth and have signed a contract securing the school's growth over the next few years. The school has roughly 340 students now, which means our classes are almost filled. We will continue to grow to 400 and will always look to develop what we do.
I welcome you to Asker international school, where we endeavour to prepare your children for the future, and help them become global citizens for the world of tomorrow.
Yours sincerely,
Robert Browne
Principal