Drop-off and pick up plan
Pick-up and drop-off
Driving into the playground is now strictly forbidden. Under no circumstances is it allowed to drive into the playground.


1 - Follow the traffic flow (marked in green) in the carp park. Not having a free parking space does not justify stopping in the middle of the traffic flow area, blocking everyone else in. If there is no space, drive to the car park in plantasjen (marked blue).
2- Do not park in the area outside the school (marked red). There is a sign clearly stating 'authorised vehicles and deliveries only'. Dropping off or waiting for 'just a second' constitutes stopping. When one person does it, 10 others try. Before 7.30 and after 4 is ok, but should be unnecessary.
3- Do not park in the area that has a 'private parking' sign for guests of Drengsrud farm (marked yellow).
4- Use the pedestrian crossing to the car park.
5- Set a good example for all the children.
6- Inform anyone you ask to collect your children on your behalf of the traffic system.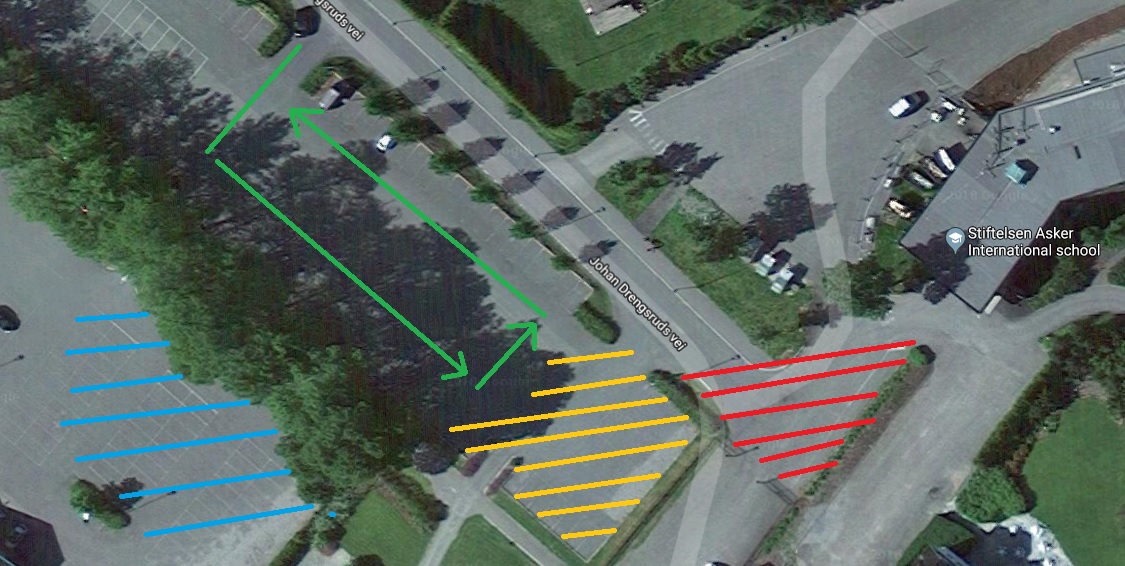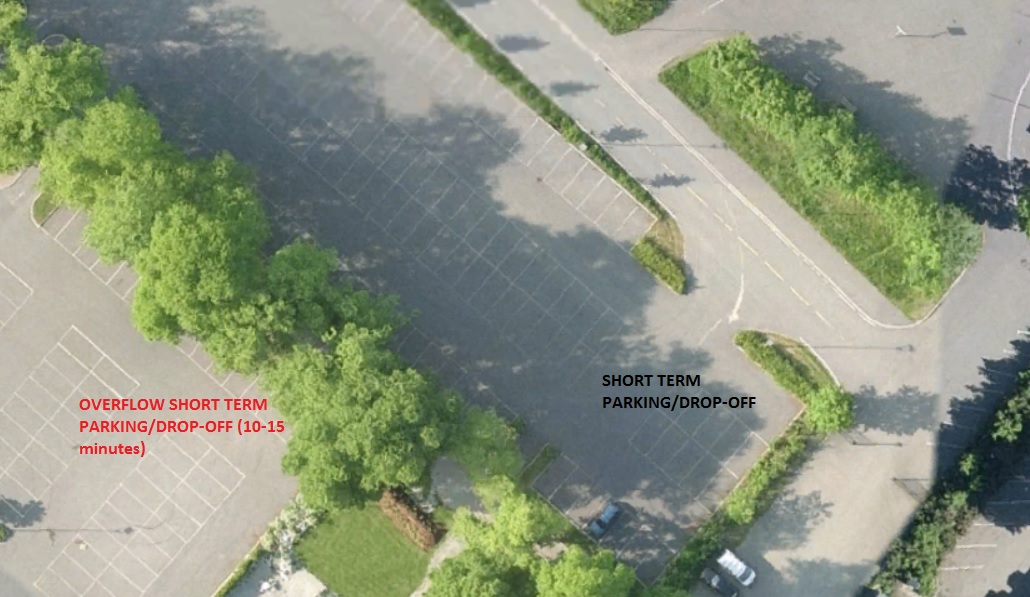 Pick-up (collection at the end of the day)
Students will gather in the school outside their classroom. Parents will come in to the school to collect their children unless other arrangements have been agreed. Parents park in the car park.