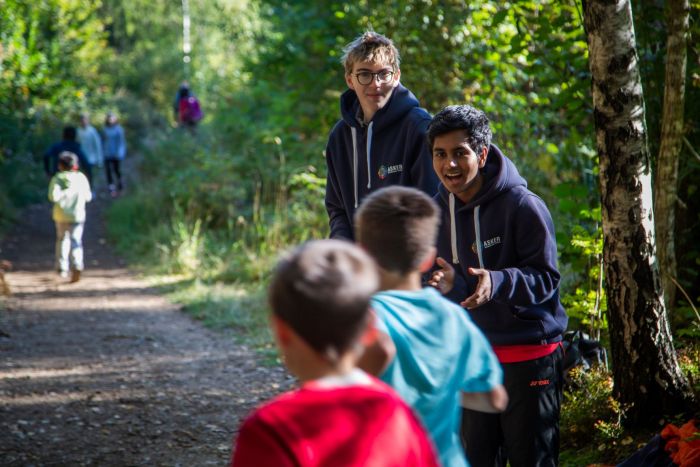 The AIS Cross Country race 2022 was held the 20th of September in the local forest. This year, the students chosen as Sports Leaders were given the opportunity to run the event. Every student in the school was included in the competition which ranged from a short run for the younger children all the way to a 3k run for the older students.
The Sports Leaders were involved in time keeping, motivating and guiding the students around the forest trail. They did their job effectively and enjoyed the day.
Congratulations to all our students for completing this year's challenge!