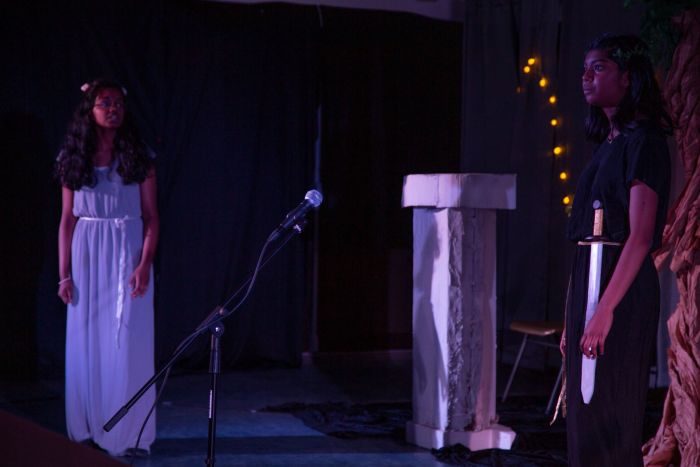 With Covid restrictions lessening, we wanted to create a way for the MYP students to come together and create something new. Both Ms. Tara and Ms. Taylor have extensive experience and a deep love for theatre and wanted to share this passion with the students. They got to talking one day, where all great ideas start--the teacher lunch room--and the idea for an MYP spring play was born.
It was a learning journey not only for the students but also for us. I don't think we could be more pleased with the final result, not only the show the students put on but also their dedication, resilience, and creativity.
Special thanks to the cast and crew, Mr. Robert Browne, Mr. Mark Cringle, Ms. Mya Esplin, Ms. Renate Drageide, Ms. Chantale Williams, Ms. Annie Locke, Ms. Hannah Blythern, MYP teachers.