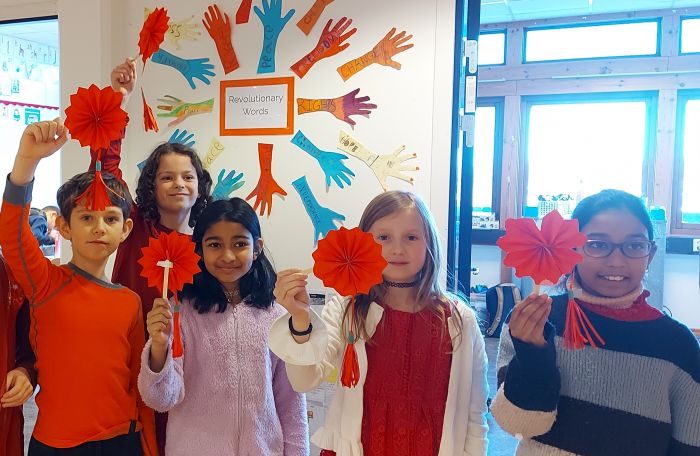 This week, we have started to celebrate the Chinese New Year at AIS. This year, we are opening the Year of the Tiger and closing the Year of the Ox. The Tiger is the third animal in the Chinese calendar and people born in the Year of the Tiger tend to be natural leaders with confidence and courage. During the Chinese New Year preparation, those MYP students who were born in the Year of the Tiger really demonstrated all these wonderful qualities.
For the Chinese New Year celebration, all MYP students had worked hard to create exciting and wonderful performances. They have always worked as one united team for the Chinese New Year celebration and this one-team spirit continues each year because of every single MYP student! PYP students also participated in a series of Chinese New Year crafts activities both rich in content and entertainment. The whole school truly enjoyed the fun-filled celebration.
Mr. Chang Quansheng, the first secretary of the Chinese Embassy also joined us. Thank him for sending his best wishes on this special day.
The Year of the Tiger is upon us! Happy Chinese New Year!