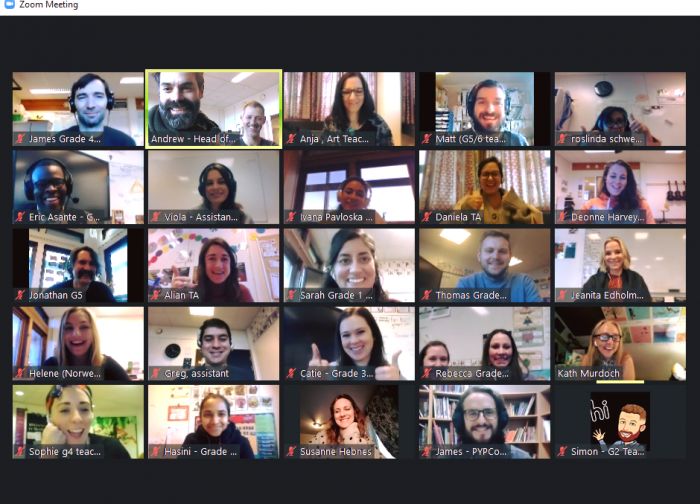 For our planning day we were extremely fortunate to have Kath Murdoch, who is an inquiry specialist, run a session with the entire PYP Staff including all the assistants, see above. We also invited PYP Coordinators from other International schools to continue to encourage beneficial collaboration with one another.
The session was based on:
- Building learner's capacity to inquire more independently
- The role of shared and personal inquiry
- Bringing an inquiry stance to teaching across the curriculum
- Key teaching practices for effective inquiry
All participants left the session inspired and eager to embed what they learnt into the lessons to come.
We were also very proud with our PYP team for receiving 12 commendations as a result of the International Baccalaureate Evaluation Visit which took place October 2020.
The students in Grade 5 were introduced to a new initiative that centres around leadership in sport. This will be a program that develops as students progress through the school. The program aims to:
Develop leadership, organisation and communication skills
Improve students' confidence
Employment opportunities when students leave school
To give students the opportunity to give back to the school and wider community
Allow students to be role models
More information to follow shortly!