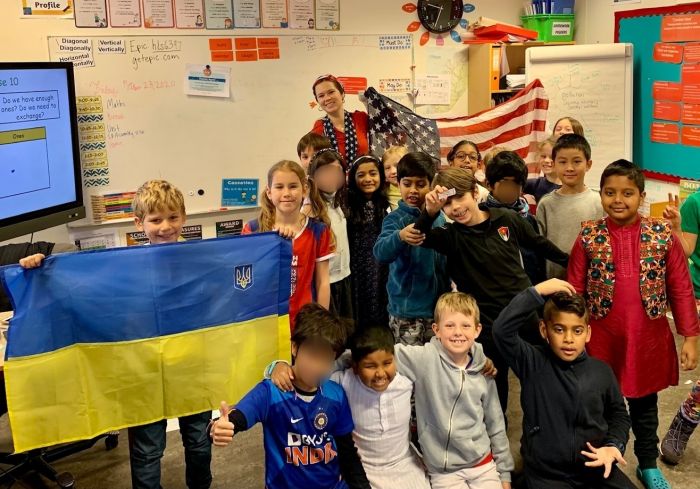 The theme for this year's UN Day is based on the importance of dialogue and communication. Students at AIS created dialogue within their classrooms as to what the world would be like in 2045. Students were set the task to create dialogue surrounding world issues. They then needed to come up with how their class can create action in their local community. The image above shows children wearing their traditional costumes from their home countries.
During October, we have also been acknowledging Dyslexia and we held a day when the entire school community wore red in support of #DyslexiaAwarenessMonth.
The PYP team was evaluated by the IB and they showcased their professionalism and knowledge in their classrooms as well as during individual interviews. Some children were also chosen to speak to the IB representatives.