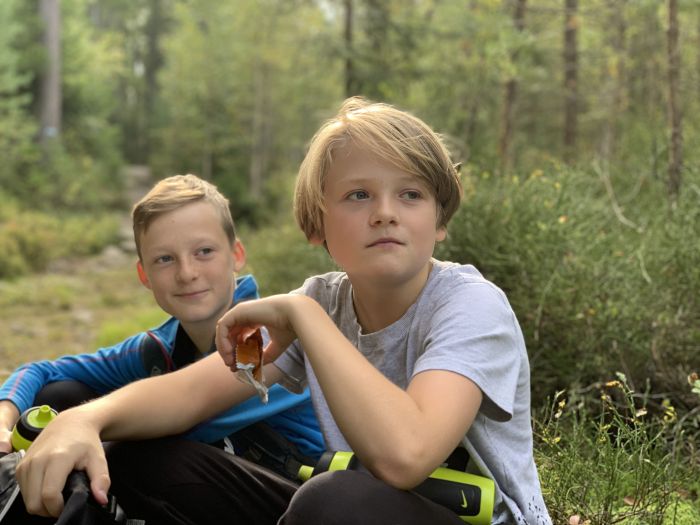 This week we completed a series of overnight cabin trips with some of our students. The younger grades were driven to Blåfjellhytta in Heggedal, while the older students endured the three hour hike there. The point of the trip was to get the students out and active in a natural surrounding. They also were taught about vegan and environmentally friendly food and prepared their own meals. Finally, it was an opportunity for them to become better acquainted with their peers and to have fun!
At school, Grade 1 has been busy colouring flags from the countries they and their families come from. The flags are hung up in our classrooms to celebrate the diversity of our students.
This week we will carry out the Nasjonale prøver for our students in Grades 5, 8 and 9. We wish our students the best of luck!