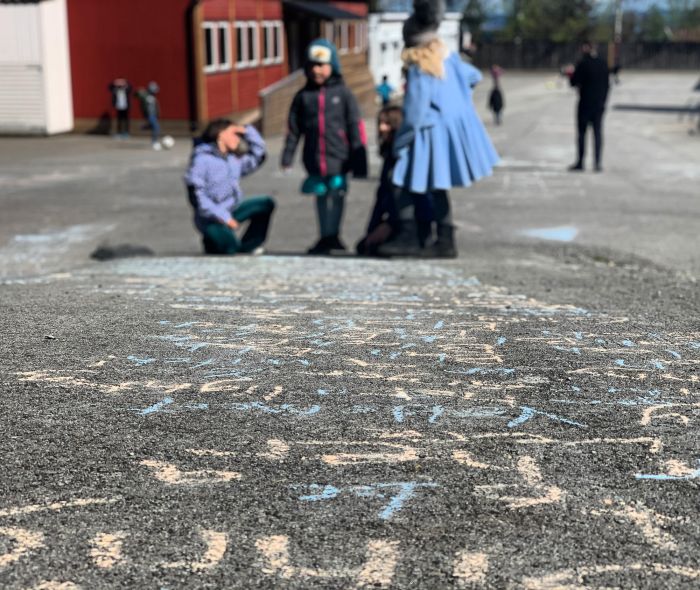 We started this week with confidence in our routines. The students are well adjusted and follow the new procedures as if they had always existed. Playtime has been filled with laughter and creativity. Here, a group of Grade 3 girls created and wrote a song with chalk during one of their outside breaks.
The older grades are still learning from home and so are the teachers for those grades. This week we would like to present the new episode of our podcast, episode 4 of Uplifted: A Small School Big Voice Podcast. Just under 8 weeks ago the CV19 pandemic changed the educational landscape in Norway overnight. Mr. Mark, Miss Ivon and Mr. Brent provide some insight into how they have attempted to be solution orientated in response to isolation and home learning to ensure their own well-being and educational effectiveness is maintained.
You can listen to the podcast here, on Spotify here and on iTunes here.