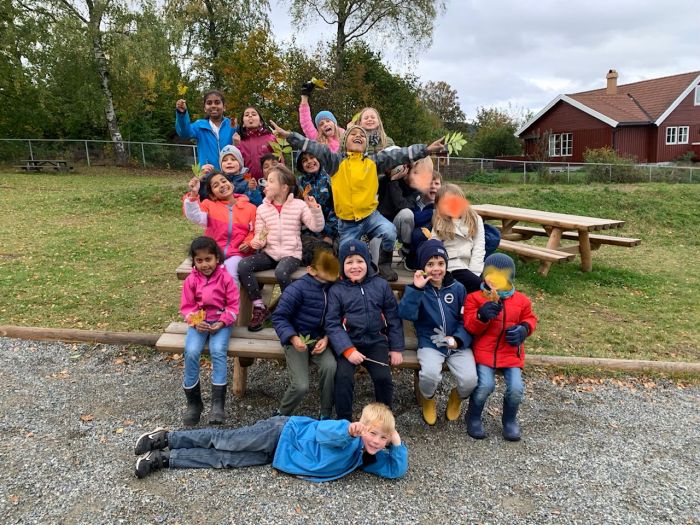 Last week, the school was closed for the autumn break but we were lucky to have SFO. All the kids were very excited about the things we would do in SFO.
On Monday, we went to the forest for a long walk, had lunch in the park in Borgen and came back to school. We cut apples and made waffles for all the students. We enjoyed some movie time in school while eating our delicious waffles and apples.
On Tuesday, we walked down to the Asker Kulturhus to watch a play called Bandi's verden. It was a one hour show and we laughed a lot. After the show we all sat down to eat our matpakke and also play with big legos and building blocks. We walked back to the school and had quiet afternoon with colouring and reading.
On Wednesday we colored our 'Autumn' picture on the last day. We designed the glass jar pencil holders. It was a fun afternoon with colours and papers. We designed it ourselves. We also took our pictures, collected autumn leaves and created our autumn week display sheet.
And finally the SFO Autumn week came to an end. We all had a lot of fun and got to do so many activities.
Anvita and Ashmitha, Grade 5