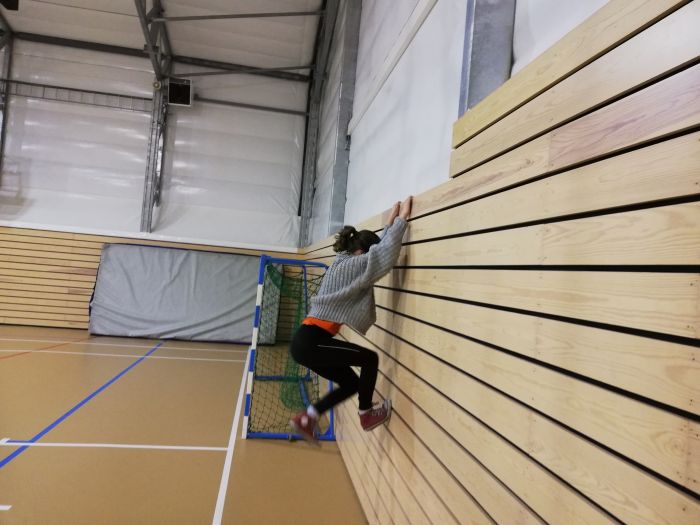 The Grade 9 students had an introduction to their new PE unit based on Parkour. Students unpacked how you can travel safely / create flow in their run while trialling different basic elements that are essential when performing parkour, see image above.
Also in PE, the students in Grade 4 made the most out of having the forest so close to the school by taking part in their wilderness unit. Students created their own assault course which consisted of climbing under, jumping off and balancing on. Students then tested each others' courses out. They also had a Tug O war competition and a scavenger hunt.
Grade 5 are blogging! As part of the journey towards the PYP Exhibition, each student is required to keep a journal marking their progress. The journals will only be shared with teachers, mentors and parents. "Can I write it in English and Russian for my Mum?" asked Ismail. And with that, we're bilingual bloggers.
Grade 9 students have been working hard on their Community Project's. One student, Aulla, chose to tackle Gender equality. To help raise awareness on her topic, Aulla created the following website, please take the time to check it out.
For their community service, two Grade 9 students chose mental health awareness as their project topic, and with this they created a website. Please feel free to check this website out, and the two students would appreciate your feedback (an anonymous survey can be found at the bottom of the page).