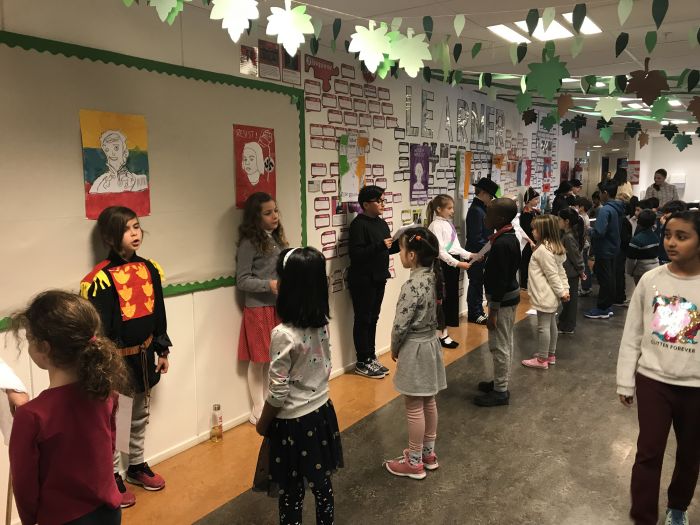 This week, Grade 4 took part in their summative assessment, called the Living Wax Museum. During the Living Wax Museum, the Grade 4 students transformed themselves into a revolutionary by dressing up and standing in poses around the library as if they were a wax figure. They came to life and shared about their revolutionary when the museum patrons came around and pressed the red button on their wrist. The Grade 4 students were very happy to have the support of the PYP and MYP as well as their parents who attended our Living Wax Museum, see picture above.
Grade 1 made 'Bird food kebabs' to take and hang on the trees during their forest school session. The children had a lot of fun making them and are looking forwards to seeing if the birds have eaten them next week.
In Science this week, Grade 9 have made a great start to their summative assessment. They are exploring refraction using online simulations to gather data and identify patterns.
Grade 8 used chemical analysis to test for the presence of different food groups for their new science unit "Body systems". They will go on to use these skills when studying enzyme reactions to prepare for their summative assessment.