Chrome the Dome a great success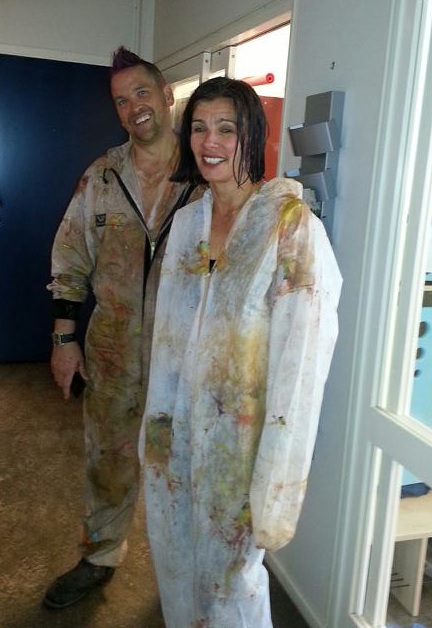 ***Donations can still be made for those who have not yet - click on the chrome the dome picture on the homepage******
Chrome the Dome was a great success this year. This was mostly due to the efforts and engagement from the parent body. Thank you so much for making it happen and making it a successful school event and charity event. So far we have raised 11000NOK online and another 4000NOK in cash to be lodged, bringing the total to 15000NOK.
As the school grows, I believe that figure can also grow from year to year, especially if we have the parental support like we did this year. I would also like to thank the kids for their involvement and to the staff of Asker International School who participated on the day.
Hopefully the students are over the shock of seeing the principal and teachers sporting an array of colours and hairstyles...!