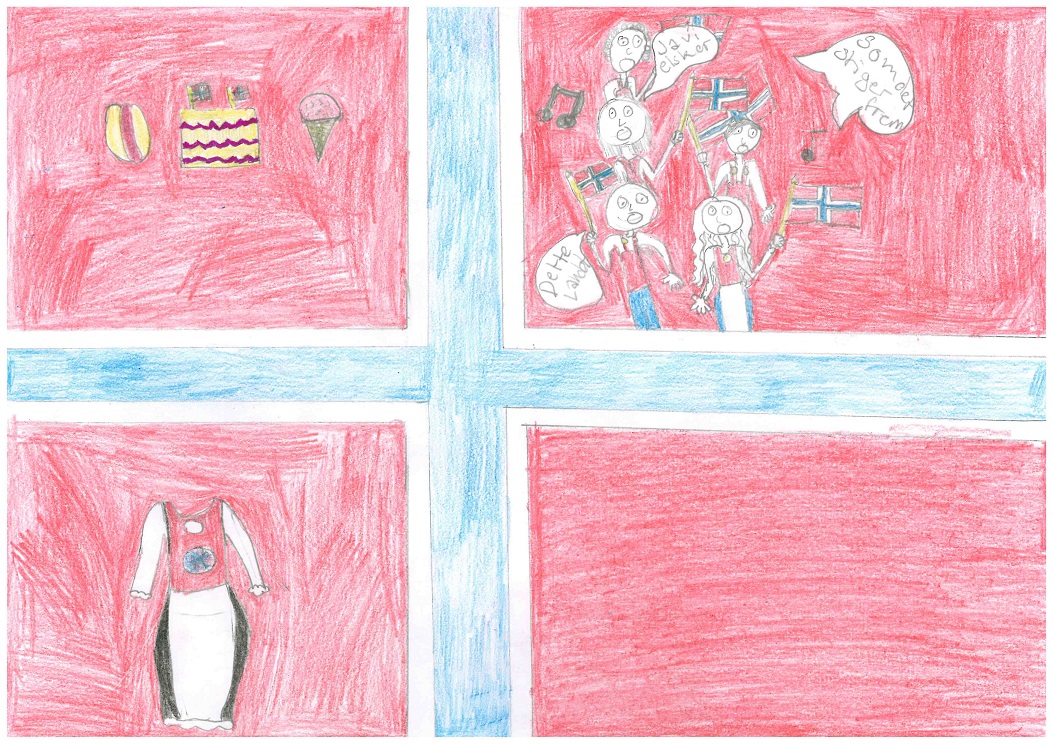 Program for 17th May 2014
Asker International School will be participating in the 17th May parade taking place in the centre of Asker. This is a wonderful opportunity for the students as they get a chance to see and wave to the Norwegian royal family. We will partake in the parade with all the other schools in Asker, and parents and family members are invited to greet the parade as it makes its way down Kirkeveien.
The time schedule for the day is as follows:
07:00 – Meet by Asker train station (bus stop 3) to get on Asker International School´s bus that will bring students up to Jansløkka school where we will assemble for the parade. Remember to bring flags for the children. Bus will depart by no later than 07:10. Staff and a group of volunteer parents will be walking with the students to supervise, as parents and siblings are not allowed to walk in the parade with the schools. After dropping off the students a group of parents will walk from the station to a place where they can watch the parade. Everyone is welcome to join!
If anyone misses the bus they will have to walk up to Jansløkka school.
09:45 – Approximate finishing time of the parade. There will be speeches taking place in Asker centre but we will not be staying for them. Students will be driven BY BUS up to Asker International school. Parents and family members make their own way up to the school.
10:00 – Approximate arrival time at Asker International School.
13:00 – Approximate finishing time of the celebrations at the school.
Program at Asker International School
10:30 – Welcome speech by Principal Robert Browne followed immediately by:
Rendition of the national anthem of Norway
"Boller og saft" - buns and drinks for the children
A variety of activities will be arranged for the children during the event.
12:30 – Closing Speech by principal and students from grade 5
13:00 – Clean-up
Please bring food and a cake/dessert to share - we will then enjoy a wonderful meal together. There will be small barbecues available at school, ideal for hot-dogs and burgers, but not for heavier meats. Cold food can be dropped of at the school on Friday.
Location
WEATHER PERMITTING – we will be outside on the playground but may move the event indoors if the weather is poor.
Toilets will be accessible in the school building. We would appreciate if parents can keep an overview of their own children. If the children are running through the building and classrooms there will be a larger clean-up area afterwards. When children are inside it is important that the same rules are applied as normal – such as walking and respect for the school environment.