First Saturday cinema a success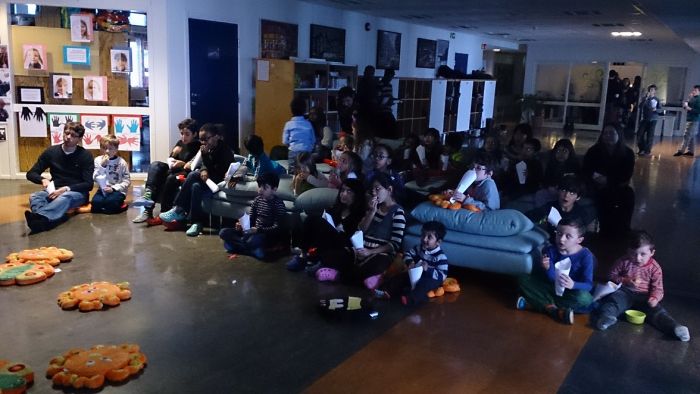 Our first Saturday cinema outing at the school was a success.
The students and parents gathered for a viewing of the movie 'Babe'. Popcorn and snacks were had by all. We had some soup for parents that Miss Linda had prepared the day earlier.
We will schedule a new Saturday cinema soon and next time we will arrange snacks not just for the kids but for the parents too.
Thanks to the parents group for helping to make this happen. And thanks to the parents and the kids for helping with the clean-up afterwards. Many hand most definitely make light work!
We will be in touch with more information soon!