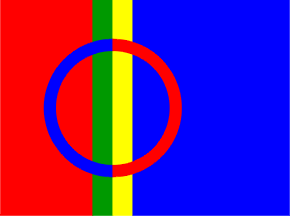 Today on the 6th February the first Sámi conference was held in Trondheim in 1917. Different events are carried out in Norway to celebrate the day. Up north you may find some reindeer racing. Down south you may see flags flying and the anthem being played in Oslo city hall and other locations.

We have one student with Sámi heritage. To recognise the day we simply wanted to make reference on our webpage and display the flag in each classroom. For those who celebrate this day, congratulations - gratulerer med dagen.
Equally, the treaty of Waitangi was signed on the same day in New Zealand in 184, which granted Māori rights to their land and to the rights of British citizenship, the merit of which was not really recognised until the treaty of Waitangi act in 1975.