New York on Display in Asker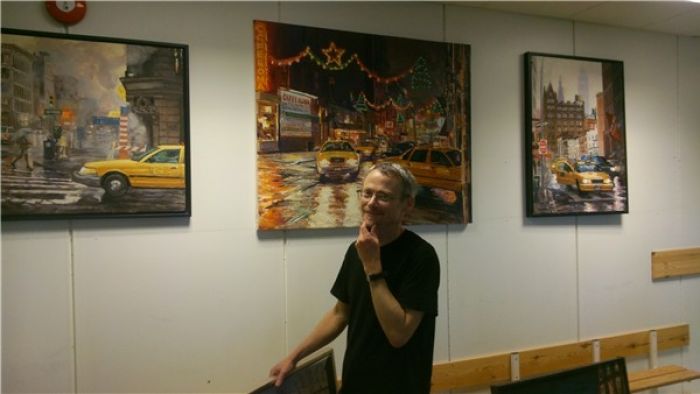 Roman Scott
We have been very fortunate to receive on loan a selection of oil paintings which will be on display on 25th May for our open day.
These have been kindly donated from a friend and colleague, Roman Scott, who drove 400km to deliver the paintings to the door.
"The urban landscape of New York City has been my muse for more than 20 years. The interaction of the man-made structures and the tempestuous moods of nature supply me with an endless slate of subjects. The seemingly inviolable, hard buildings and streets soften and refract, subject to the times of day, seasons, and weather conditions.
At night the electric lights from signage, street lights, and headlights twist and dance, reflected in the glistening magma of wet pavement, pools, and waterways. I translate the energy of the moment into the language of oil paint on canvas. In capturing the specific mood of a time and place, I rely on a combination of photography, drawing, and memory to supply me with enough convincing detail. In order to be convincing as a representational artist, it is as important to know what to exclude from a scene as it is to know what to include."